Cigna Dental Insurance
Where do you turn for top-rated dental care for the entire family in the Lawrenceville area when you need a dentist that accepts Cigna? Gwinnett Family Dental care is not only the leading provider of routine dentistry and preventative care for the entire family in and around Lawrenceville; we also proudly accept Cigna Dental Insurance. As a Preferred Provider within the Cigna network, we help you get the very best value out of your dental insurance plan by providing exceptional service you can trust. Our administrative experts will happily assist you in working with your insurance provider, and we will gladly file your Cigna insurance claims.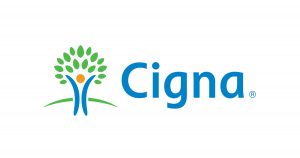 Lawrenceville Dentist that Accepts Cigna
There are enough complex choices and complications in your life; your dental care should not be one of them. At Gwinnett Family Health Care, we place an emphasis on exceptional care every step of the way. From the moment you first encounter our extensive practice to until long after your procedures have been completed, we strive for your comfort, confidence and satisfaction.
In addition to routine care, the dental and oral care experts at Gwinnett Family Dental Care offer a wide range of cosmetic and oral surgery procedures to keep your smile looking and feeling its best. If you and your family are in need of a practice you can trust and a dentist that accepts Cigna, look no further; contact us today to schedule an appointment in our state-of-the-art facility.
We are standing by to offer assistance in any way we can, and to provide you with the absolute best dental care while helping you get the most value out of your Cigna dental insurance coverage. Our large network of highly qualified dentists and oral surgeons is currently accepting new patients, and we look forward to making you part of the family at Gwinnett Family Dental Care.