Benjamin (Ben) Samardak, D.D.S.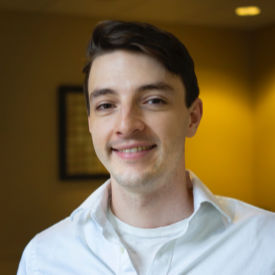 "To me, practicing dentistry requires using all the knowledge I have learned so far to give my patients the best options for their futures. I believe patients have a right to choose treatment options based on the recommendations and direction I provide as guided by their own dentition. Working with many unique individuals continually redefines how I think about treatment options to better suit different people."
Dr. Ben Samardak
Dental advice from Dr. Samardak: "Your teeth and oral health reflect your overall health!" With this mantra in mind, Dr. Samardak takes great satisfaction when able to repair or maintain his patient's oral health; he finds this to be a rewarding pursuit daily. Dr. Samardak loves treating down-to-earth patients and helping them find a way to focus on oral health in their busy lives.
Educational Background and Continuing Education
Undergraduate Degree, Bachelor of Science in Biology
Clarkson University, Potsdam, NY
Doctor of Dental Surgery
Stony Brook School of Dental Medicine, Stony Brook, NY
General Practice Residency
Faxton St. Luke's Healthcare, New Hartford, NY
Professional Affiliations
American Dental Association
Personal and Home Life
Dr. Samardak is a native of Buffalo, New York, but now resides in Atlanta. In his spare time when not practicing dentistry, he enjoys an active lifestyle that includes snowboarding, running, hiking, riding motorcycles, and following the Buffalo Bills football season. He is close to his family and their three golden retrievers