Joseph E. Baughman, DDS
Oral Pathologist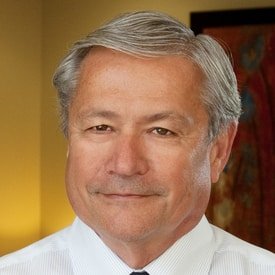 I love practicing dentistry because it allows me to participate in my patients' well-being and overall health, while allowing them to live more confident lives. No two patients are alike, and each day offers exciting challenges that I look forward to meeting. My profession provides me with a lot of satisfaction, especially when a patient has been returned to an ideal state of health.
Education and Continuing Education
I choose to participate in continuing education, not only because it is required to maintain my license, but because it expands my knowledge of dentistry and keeps me up-to-date on new techniques and materials. I attend several continuing education courses annually in addition to providing continuing education in oral pathology.
Outside the Office
I am a native of Huntsville, Alabama, where I grew up and attended high school. I have lived in Georgia since graduating from college in 1968. I have two wonderful grown, married children with a total of three grandchildren and one more due in June, 2012. I enjoy spending as much time as possible with my grandchildren. My leisure activities include water sports, jogging for exercise, and traveling whenever the opportunity arises. Although I am afraid of heights, I have a private pilot's license and have spent several hours flying small planes.
I have been involved with various charities and organizations since I graduated from dental school, including being active in my church and with several dental organizations. Most recently, I have been involved with the Leukemia and Lymphoma Society since my wife passed away from leukemia.