Sedation May Be Your Solution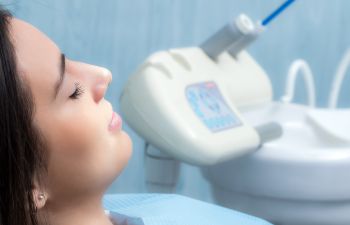 Happy New Year from our entire team at Gwinnett Family Dental Care. We're honored to serve you and your family in 2018. We are Lawrenceville and the surrounding area's leading provider of complete oral care. Our extensively trained staff and expert doctors are able to provide you and your family with exceptional dental care.
Think back to 2017. Do you have any dental regrets? If you do, we'd like to help you make 2018 healthy resolutions for your optimal dental health. Perhaps you skipped or avoided a dental appointment due to dental anxiety or stress. If this is the case, we may have a solution for you to step boldly into 2018, getting the dental care that you need or want.
Sedation is a solution for some patients. For patients who require oral surgery, IV Sedation is used to allow you to experience a relaxing dental care experience. During your dental procedure, our qualified team at Gwinnett Family Dental Care carefully monitors your IV sedation.
IV Sedation is commonly confused with general anesthesia. General anesthesia utilizes a combination of inhaled gases and intravenous medications. This type of sedation is not commonly used for dental procedures.
IV Sedation can be your solid solution to alleviate your anxiety and allow you to tolerate specific dental treatments you require. Some treatments that may require IV Sedation include:
Dental Implants
Implant Restorations
Wisdom Teeth Removal
Call and book your appointment with Gwinnett Family Dental Care today!
Posted on behalf of Gwinnett Family Dental Care
3455 Lawrenceville Highway
Lawrenceville, GA 30044
Phone: (770) 921-1115
Monday - Thursday: 9 AM - 5 PM
Friday & Saturday: 9 AM - 4 PM