Jared T. Kent, DMD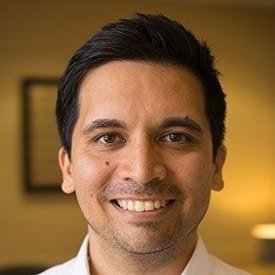 Being a dentist affords me the opportunity to help those in need, and to make a positive difference in their lives. I wake up every morning grateful to be able to do what I do on a daily basis, and I look forward to building relationships of trust with my patients and their families. I love to meet new people, and being a dentist allows me to meet new people every day. I am proud to know that patients trust me to give them the best treatment possible; I will never take that trust for granted.

Although I take my career seriously, I try to not take myself seriously. I enjoy speaking with my patients, getting to know them, and sharing a joke or two. In my experience this creates a comforting atmosphere to those patients who may be a bit nervous going to the dentist. I am rewarded when my patient leaves the practice smiling.

Since I grew up playing competitive team sports, I learned from firsthand experience the importance of working together to meet a goal. Every member of the Gwinnett Family Dental Care team plays an important role. We all work hard together to achieve the same goal: Exceptional Patient Care!
Dr. Jared Kent
Education Background and Continuing Education
Dr. Kent relates that some of the best advice he has received as a dentist is to never stop learning, and believes it is important to always be eager to master better, more efficient methods of treating our patients. As such, he says, "I take an active role in staying on top of the latest dental technologies that will give my patients the highest standard of quality and care."
Professional Affiliates:
Personal and Home Life
Dr. Kent is a native of Marietta, Georgia. He and his wife, Leni, have three young children, Cole, Rylee, and Mia who keep them active.
Dr. Kent is an avid soccer enthusiast, having played Division I Collegiate Soccer at Old Dominion University, and being subsequently drafted to play professional soccer for the Major League Soccer Team, Real Salt Lake. Now in his leisure time, Dr. Kent enjoys playing soccer, and coaching his son's soccer team. He also enjoys taking an active role in church activities, and spending quality time with his family. Dr. Kent is also fluent in Spanish.