Drufomat Scan Machine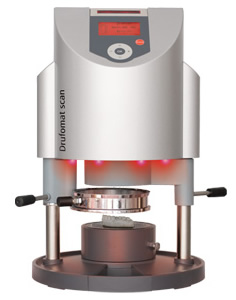 At Gwinnett Family Dental Care, we pride ourselves on our ability to provide the most convenient dental care in the Lawrenceville area. We know that your family is busy, and your dental issues can't always wait days or weeks for a solution. That's why we've stocked our office with some of the latest advancements in dental technology, helping patients receive faster and more accurate treatments without sacrificing quality. Our Drufomat Scan machine is a perfect example. When patients need a custom mouthguard, nightguard or other removable appliance, we can craft it right here in our office while you wait.
We Craft Top-Quality Custom Mouthguards On-Site
Gone are the days when you must wait weeks for your custom dental appliance to come in. At Gwinnett Family Dental Care, we use the innovative technology of the Drufomat Scan Pressure Machine to custom mill your appliance during your visit. Whether you want to protect your child's smile during sports, treat your teeth grinding habit or whiten your teeth at home, our Drufomat machine can be used to deliver the following:
Custom Nightguards
Custom Sports Mouthguards
Custom Teeth Bleaching Trays
After precise measurements are taken of your mouth, the Drufomat Scan can instantly construct a laminated pressure-formed mouthguard using top-quality material. Before you leave our office, we will make sure your appliance fits precisely and comfortably to your satisfaction. Our unique in-office fabrication of mouthguards, nightguards and bleaching trays is a time-saving and cost-saving opportunity that our patients greatly value.
To learn more about how the Drufomat Scan Pressure Machine works or to schedule your same day custom mouthguard visit, please contact Gwinnett Family Dental Care.