Kala Green, DMD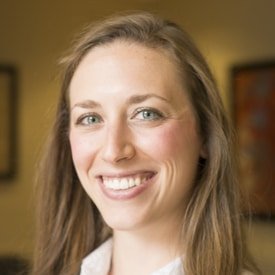 My profession is a way for me to impact the world in a positive way. I believe that a smile is contagious and can brighten someone's day when they need it most. I once had someone make a huge impact on my smile that completely changed my sense of self-confidence. This was such a wonderful feeling. I feel honored to be able to provide that same feeling to my patients, as well as the ability to work to bring, and keep, my patients in a state of good oral health.

I love that every day in dentistry is different. You can be doing the same procedure or working on the same tooth all day, but because of the human element of my work, there is something new about each visit with a patient. I love working with so many unique people for this reason. There is also something new to learn from each patient, whether it may be a family story, something about their field of work, or a new joke!

I enjoy making people smile, and having the opportunity to help them to love their own smile. I respect that each patient chose to trust me with their smile and I take that very seriously.

Dr. Kala Green
Education Background and Continuing Education
Dr. Green feels it is very important to be involved in many different aspects of continuing education, since dentistry is an ever-changing field. Staying up to date on procedures allows her to provide the best service possible to patients.
Personal and Home Life
Dr. Green and her husband, Amos, live in the Atlanta area. She loves to travel and to bake. Traveling is on the top of her list of favorite activities because she enjoys seeing new places and meeting new people. She admits to having a huge sweet tooth, and loves finding new things to bake (though she always brushes after eating sweets!). She also enjoys hiking and reading.
A little known fact about Dr. Green? She used to drag race as a child!