3 Dental Care Tips to Spring Clean Your Teeth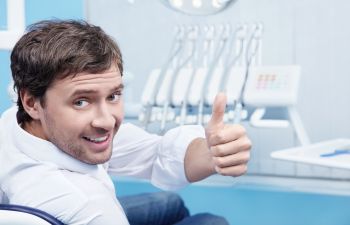 Spring is the perfect time to open up your windows and freshen up your home with various cleaning projects. While treating your home with extra care, why not give yourself the same loving care? Regular dental care can help prevent serious health conditions and boost your self-confidence with a gorgeous smile. Here are three dental care tips to spring clean your teeth.
Replace Your Toothbrush
How long has it been since you replaced your toothbrush? For optimal dental care, toothbrushes should be replaced every three months, according to the American Dental Association. Replace your brushes sooner if the bristles are frayed. Choose a brush with softer bristles to prevent receding gums and loss of tooth enamel. If you have an electric toothbrush, the recommended time for replacement of brush heads is three to four months. Spring clean your toothbrush holder with hot soapy water and rinse well.
Spring Clean Night Guards and Retainers
Regular cleaning of night guards and retainers is vital for proper dental care. Clean these devices properly by soaking in a solution of one part white vinegar and two parts water. You can also deep clean with warm soapy water. Remember to spring clean the storage cases as well to kill bacteria. Store your night guards and retainers in your bedroom to prevent warping from bathroom humidity.
Schedule Dental Care Cleaning
There are areas of your mouth where regular brushing and flossing are unable to reach. Dentists can use special tools to remove plaque and tartar buildup to help keep your teeth in excellent shape. Professional dental care cleaning should be done once every six months. The spring season is ideal for these appointments to have a healthy smile during summer vacation plans. During these visits, the dentist can identify potential issues before serious health conditions arise and give recommendations on how you can improve your oral health.
Spring Clean your Teeth with Gwinnett Family Dental Care
Giving your teeth a spring clean can help you maintain great oral health. Gwinnett Family Dental Care provides comprehensive and compassionate dental care for your entire family in Lawrenceville, Georgia. Spruce up your dental hygiene routine by scheduling an appointment today.
Posted on behalf of Gwinnett Family Dental Care
3455 Lawrenceville Highway
Lawrenceville, GA 30044
Phone: (770) 921-1115
Monday - Thursday: 9 AM - 5 PM
Friday & Saturday: 9 AM - 4 PM