4 Reasons to Check Your Dental Insurance Now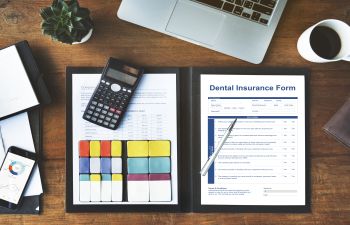 If you are not familiar with your dental coverage, now is the time to review it and take advantage of your benefits, especially for dental policies that run on the calendar year. If you have this type of policy, it is important to understand that each year your dental benefits reset. You may be able to save hundreds of dollars by scheduling your end-of-year dental appointments before your benefits run out and reset.
1. Be Aware of Your Annual Maximum
Your insurance company most likely has an annual maximum that they will pay out for your dental care. Be sure to find out if the maximum covers everyone under the policy or if there is a maximum for each person covered. Many insurance companies have an annual maximum of $1,000 for each person covered by insurance. This amount will reset after January 1st if your policy runs on the calendar year. Policies that run on a fiscal year are renewed 12 months from the beginning of the plan year.
Extensive or expensive dental work may cost more than your annual maximum. In this situation, after you exceed the maximum, you will be responsible for the amount over that which your policy covers. For this reason, some patients will have part of their dental work done in one year and the remainder completed in the next year after the maximum resets again. Keep in mind that your deductible will also reset in the new year.
2. Reaching Your Deductible
Your insurance provider will pay for dental care after you have met your deductible. This amount is often $50 or more. Preventive care, which includes regular dental checkups, professional dental cleanings and may include dental x-rays, is usually 100% covered by dental insurance. If you have had some dental work completed this year, you may have already met your deductible. Take advantage of it if you have more work that needs to be done.
3. Take Advantage of Your Flexible Spending Account
Do you have a flexible spending account (FSA)? Some employers offer this as a benefit to their employees. Your FSA allows you to save part of your pre-tax income to help pay for some medical and dental costs. Make sure you understand the rules governing your FSA so you can take full advantage of this benefit.
4. Keep Your Mouth Healthy and Use Your Benefits
Too often, people either forget or just do not take advantage of the benefits provided by their dental insurance company. If you understand your policy, you can save hundreds of dollars by making sure you use your policy efficiently.
Gwinnett Family Dental can help you make the most of your dental insurance so the smiles in your family can stay healthy and bright. Call today to schedule an appointment with us before the year is over.
Posted on behalf of Gwinnett Family Dental Care
3455 Lawrenceville Highway
Lawrenceville, GA 30044
Phone: (770) 921-1115
Monday - Thursday: 9 AM - 5 PM
Friday & Saturday: 9 AM - 4 PM