5 Common Reasons for Dental Implant Restoration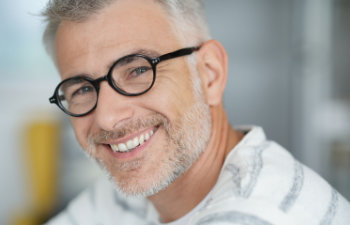 Dental implants present a permanent solution for replacing missing teeth, restoring both functionality and aesthetics to your smile. Like natural teeth, dental implants may require maintenance and occasional restoration over time.
We appreciate the importance of complete dental care at Gwinnett Family Dental Care in Lawrenceville, GA. Our team of experts is dedicated to providing top-notch implant restoration services.
Here are five reasons you may need dental implant restoration and why Gwinnett Family Dental Care is your go-to destination for all your implant needs.
Normal Wear and Tear
Dental implants, like natural teeth, can experience wear and tear from everyday use. Over time, the crown, abutment, or other implant components may become loose or damaged. Our experienced implant restoration dentists can assess and repair any issues, ensuring your implants continue to function seamlessly.
Loose Implants
Loose dental implants can lead to discomfort and affect your bite alignment. Whether the issue is with the abutment or the implant itself, our skilled oral surgeons at Gwinnett Family Dental Care have the expertise to diagnose and rectify the problem, restoring stability and comfort to your implants.
Implant Crown or Abutment Damage
Accidental trauma, grinding, or biting on hard objects can damage the crown or abutment of your dental implant. Our advanced technology, including the CEREC System, allows us to create custom abutments and implant crowns in a single office visit, ensuring swift and effective restoration.
Infection or Gum Disease
Dental implants can be exposed to gum disease or infection like natural teeth if proper oral hygiene is not maintained. Suppose you notice signs of infection, such as redness, swelling, or discomfort around the implant area. In that case, it's crucial to seek prompt treatment. Our skilled professionals can address the issue and provide the necessary restoration.
Previous Implant Placement
You may have an implant placed by another dentist, oral surgeon, or periodontist requiring restoration or attention. Gwinnett Family Dental Care can seamlessly make corrections. Our comprehensive approach ensures you receive the needed abutment and custom crown placement to restore your implant's functionality.
Why Choose Gwinnett Family Dental Care for Dental Implant Restoration?
Expertise: Our practice is home to industry-leading experts, including Board Certified Oral Surgeon Dr. Donald Phillips, specializing in implant restoration. You can trust that your implants will receive the highest level of care within our state-of-the-art facility.
Advanced Technology: We utilize cutting-edge technology, such as the CEREC System, for efficient and precise implant restoration. Our same-day dentistry capabilities allow us to address your repair needs promptly, saving you time and hassle.
Comprehensive Care: Gwinnett Family Dental Care offers a seamless experience for all patients needing implant restoration. From diagnosis to treatment, our dentists, oral surgeons, and on-staff hygienists work together to provide comprehensive care in a single location.
Financial Convenience: We understand that dental care should be accessible. We offer no-interest financing for approved patients, accept most major insurance plans, and provide alternative payment options to ensure your restoration needs are met without financial stress.
To book an appointment for dental restoration or repair, call Gwinnett Family Dental Care today.
Posted on behalf of Gwinnett Family Dental Care
3455 Lawrenceville Highway
Lawrenceville, GA 30044
Phone: (770) 921-1115
Monday - Thursday: 9 AM - 5 PM
Friday & Saturday: 9 AM - 4 PM