Be Careful When Whitening Your Teeth At Home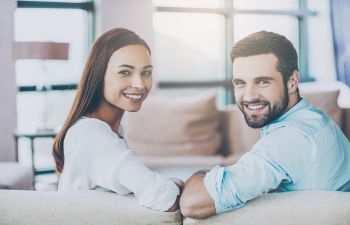 With dental appointments still being limited to "essential" dental care services, many patients are looking for ways to boost the appearance of their smiles while at home. This time of quarantine has given many people new projects to undertake because they have had a lot of free time on their hands. Whether looking around their homes, yards, or in the mirror, people have found all kinds of "improvements" to invest in. While we certainly understand and appreciate the drive to improve yourself and your surroundings, at Gwinnett Family Dental Care we encourage you to be careful when whitening your teeth at home.
Professional teeth whitening services will, by far, provide the best results. The concentrated whitening gels and lights that your dentist can use are much stronger than anything you can buy over the counter. Yet, because dental services are limited at this time, many people are interested in bringing out their whitest smiles while at home. Choosing to whiten your teeth at home is not necessarily a wrong decision, but you do need to take caution. Many people harm their smiles with common teeth whitening mistakes.
Avoid these mistakes in order to protect your smile:
Read and follow all directions. Before you decide to put anything into your body, you should read all instructions very carefully. The most common causes of dental damage from at-home teeth whitening are caused by user error. Keeping white strips or whitening gel on your teeth for longer than the recommended amount of time can cause uneven whitening, white spots on the teeth, and chemical burns on the gum tissue. The misuse of teeth whitening products can also lead to extreme tooth sensitivity.
Don't use if you have damage to a tooth. If you have a cavity that you are waiting to have filled, have gum recession, or any dental concern, you should not try to whiten your teeth at home. You can make your issues worse, and dental problems are expensive to repair.
Ask your dentist first. It is always essential to ask your dentist before you begin any at-home "treatment." Your dentist should be familiar enough with your dental history that s/he can advise you as to whether or not you should whiten your teeth at home.
Contact Gwinnett Family Dental Care today if you have questions or concerns regarding your oral health. We are here for you!
Posted on behalf of Gwinnett Family Dental Care
3455 Lawrenceville Highway
Lawrenceville, GA 30044
Phone: (770) 921-1115
Monday - Thursday: 9 AM - 5 PM
Friday & Saturday: 9 AM - 4 PM