Deciding On the Best Toothbrush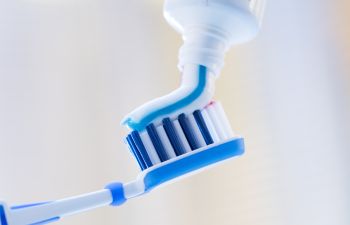 If you want to have a job well done, you first need to make sure you are working with good tools. Just about any job, regardless of what it is, requires tools that are well-maintained in order to accomplish the best results. This is also the case with maintaining your oral health when you brush and floss your teeth. A decent toothbrush is vital if you are going to maintain your best oral health.
Nowadays, there are so many different types of toothbrushes to choose from, it can be confusing to determine which one you should use. If you keep just a few tips in mind, you will be able to choose the best toothbrush for every member of your family.
Toothbrush displays at the local store will contain any number of choices, including manual and electronic, environmentally friendly and disposable. There are sizes, strengths, angles and bristle designs to choose from. With all this variety, knowing what is most important can be confusing.
Manual or Electronic
Some individuals prefer electronic toothbrushes, while others like to use the manual type. Both are effective for removing plaque when you know how to use them correctly. Both also have many varieties from which to choose.
Electric toothbrushes have a handle that either holds batteries or is charged on a base. The heads of the electronic toothbrush are removable and have different types of movement. Some electric toothbrushes vibrate back and forth while others have bristle heads that rotate. Hard-to-reach places are cleaned better with vibrating heads and this type is often recommended for patients who wear braces. Some of these models also have built-in timers so you know you are brushing long enough.
Studies conducted on electronic toothbrushes show that when used correctly, they also remove more plaque than manual brushes. The exception is for patients who use the manual brushes correctly and brush for the recommended amount of time, which is two minutes. The one disadvantage of electronic toothbrushes is that they can be expensive.
Manual toothbrushes are considerably cheaper and you usually receive one or two of these at your annual dental checkup. Manual toothbrushes are also easily found in most stores.
Bristle Strength
When looking at buying a toothbrush, check the strength of the bristles. Stiff bristles can do damage to the gums if you are an aggressive brusher. Even though it is counter-intuitive, studies have shown that softer bristled toothbrushes actually do a better job brushing away plaque and food debris buildup.
Applying a moderate amount of pressure with softer bristles cleans your teeth and stimulates the gums, keeping them healthy. This also eliminates the possibility of doing damage to the gums. Softer bristles are also recommended for patients who have tooth sensitivity or dental erosion.
Helping you maintain your best oral health is one of our top priorities here at Gwinnett Family Dental Care. Find out how we can help you keep your smile bright and healthy when you make an appointment with one of our dentists. Contact us today for all your dental requirements.
Posted on behalf of Gwinnett Family Dental Care
3455 Lawrenceville Highway
Lawrenceville, GA 30044
Phone: (770) 921-1115
Monday - Thursday: 9 AM - 5 PM
Friday & Saturday: 9 AM - 4 PM