Don't Let 2020 End With Wasted Money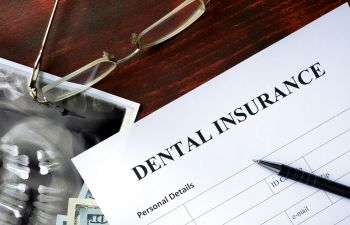 As 2020 comes to an end, most of us are happy to have this crazy year close. This year has been a doozy for everyone, and we welcome the holiday season to distract us from it. Yet, as all of the holiday excitement builds up and distracts you, don't forget that your dental insurance needs to be used before it is wasted. If you pay a premium into an insurance plan each month, then you have paid a significant amount into something that you want to make sure you get your money's worth out of.
While most dental insurance policies are similar, you will want to look closely at your policy to fully understand your dental coverage. That being said, dental insurance typically covers a person or family for one calendar year. So, from January 1 through December 31, you will have coverage from your dental insurance for dental needs. However, as soon as a new year begins on January 1, your insurance policy will start over. There is no "rollover" coverage from one year to the next, so whatever coverage you do not use will be lost. And if you have unused coverage, then you have wasted money.
Most dental insurance plans provide benefits that cover an individual up to $1,500 per year. Again, you need to check your own policy to know your exact terms. The provided benefits should cover two dental cleanings and exams and somewhere in the ballpark of 50% coverage on dental work.
As November arrives, NOW is the time to make those dental appointments that need to be made. We all know how time flies by super-fast during this time of the year, so calling the dentist and getting appointments on the calendar sooner rather than later is important. If you "forget" to make your two dental appointments within a calendar year for yourself or family members, then you are not getting your money's worth out of those monthly premiums you have paid all year.
It is also essential to understand that any extensive dental work takes time. It is often more difficult to get appointments for procedures that require extra time. Many other people are trying to squeeze in their second cleanings at the end of the year, too, so you will have to compete for those prime appointments.
By contacting Gwinnett Family Dental Care today, you can make your dental care a priority. We are here to help you get the most out of your dental insurance coverage while achieving a beautiful smile.
Posted on behalf of Gwinnett Family Dental Care
3455 Lawrenceville Highway
Lawrenceville, GA 30044
Phone: (770) 921-1115
Monday - Thursday: 9 AM - 5 PM
Friday & Saturday: 9 AM - 4 PM