Five Ways Biannual Dental Cleanings Ebb Gum Disease Risks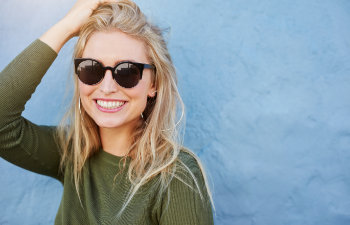 Biannual dental cleanings are crucial for maintaining optimal oral health and preventing gum disease. Regular cleanings not only give you a sparkling smile but also play a significant role in reducing the risks of gum disease.
Importance of Regular Dental Cleanings
Visiting your dentist for routine cleanings twice a year is essential to having your oral health on par. Some areas in your mouth are hard to reach and can accumulate plaque and tartar even if you consistently brush and floss. This buildup can lead to gum disease over time, also known as periodontal disease, despite your best efforts to keep your mouth healthy.
Failing to address gum disease only allows it to get worse and cause severe problems to your teeth and gums. But if you hold to biannual dental cleanings, you avoid giving the infection enough time to cause serious harm.
Plaque and Tartar Removal
At Gwinnett Family Dental Care, one of our gentle dentists will use specialized tools to clean your teeth and gums, removing plaque and tartar buildup. This process helps prevent the buildup of harmful bacteria that can cause gum disease.
Early Detection of Gum Disease
Regular dental cleanings allow us to detect early signs of gum disease. Early detection is crucial in preventing gum disease from progressing into a more severe stage, which can result in tooth loss and other complications.
Deep Cleaning
A deep cleaning termed "scaling and root planing" might be performed when gum disease has already developed. This process involves removing plaque and tartar from beneath the gum line, which helps eliminate the source of infection and promotes healing.
Oral Health Education
Biannual dental cleanings allow the members of our dental team to educate you on proper oral hygiene practices. They can advise brushing techniques, flossing and other preventive measures to maintain healthy gums and prevent gum disease.
Professional Teeth Polishing
Dental cleanings also involve professional teeth polishing you cannot buy at the store, which helps remove stains and keep your teeth looking clean and bright. In addition, polishing removes surface stains that can accumulate on your teeth from food, beverages and smoking, leaving you with an attractive, healthy smile.
Schedule Your Next Dental Cleaning Today
Biannual dental cleanings are necessary to prevent the painful and costly problems gum disease can cause. Take proactive steps toward maintaining excellent oral health today by contacting Gwinnett Family Dental Care to schedule your next dental cleaning.
Posted on behalf of Gwinnett Family Dental Care
3455 Lawrenceville Highway
Lawrenceville, GA 30044
Phone: (770) 921-1115
Monday - Thursday: 9 AM - 5 PM
Friday & Saturday: 9 AM - 4 PM