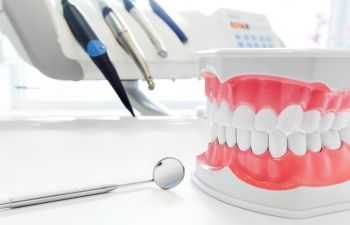 At Gwinnett Family Dental Care, our dentists are passionate about the health of each of our patients' teeth and mouth. During your routine checkups and cleanings we will look for signs of gum disease and help prevent and treat for any signs or symptoms that we see.
Gum Disease is known for swelling and soreness in your gums surrounding your teeth. The cause of it is bacteria in plaque that forms on your teeth. This plaque is a colorless and sticky film that has toxins in it that will inflame your gums. The longer the plague is left on your teeth, the more damage can happen. Regular brushing and flossing can help prevent this buildup.
If you leave your plaque on your teeth, it can cause buildup, infection in your teeth and bone, and eventually loss of your teeth.  If gum disease is detected early, it can be treated easily, and little harm will occur. This is why it's important to maintain your regular checkups and cleanings with us at Gwinnett Family Dental Care.
According to the American Dental Association "there is no one-size-fits-all dental treatment" They also state that "Some people need to visit the dentist once or twice a year; others may need more visits."
If you haven't had a regular checkup or cleaning recently, it's time to book your appointment with one of our dentists at Gwinnett Family Dental Care. Our expert hygienists and staff will carefully examine your mouth and teeth to ensure you're on a healthy track for total dental health. Book your appointment today!
Posted on behalf of Gwinnett Family Dental Care
3455 Lawrenceville Highway
Lawrenceville, GA 30044
Phone: (770) 921-1115
Monday - Thursday: 9 AM - 5 PM
Friday & Saturday: 9 AM - 4 PM