Gwinnett Family Dental Care – Helping You Get What You Need When You Need It!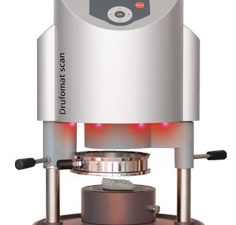 Planning ahead can be hard. We all have busy schedules, so efficiency and speed are essential. If you have kids, your busy schedule can multiply by a lot! If you have kids in sports activities, your schedule is probably off the charts! Gwinnett Family Dental Care cares about your family and your busy schedule. For this reason, we make your visit to our office as quick, easy and efficient as possible.
Here's one way we can help you. Do you have kids signed up for spring sports? Will you be sitting on the sidelines of a soccer, tee ball, or basketball game this spring? If so, you'll want to ensure your little sporty is fully protected from dental harm. Typical dental injuries include lost teeth, tooth intrusion, fractured roots, and cracked teeth. All of these dental injuries can cause long-term dental problems for your little ones. A custom sports mouthguard is an effective way to help protect your child's teeth while they're on the playing field.
Drufomat Scan Machine, For The Win!
Gwinnett Family Dental Care is proud to offer our busy patients with the Drufomat Scan machine. This machine allows us to create custom-fitted mouthguards right here in our office while you wait. You won't have to wait for weeks and make another trip to our office. We will custom mill your appliance during your visit so you can step out of our office and onto the playing field on the same day! It's a winning solution for busy families, like yours!
Book your appointment with Gwinnett Family Dental Care today. We'll provide you with professional and efficient care every time!
Posted on behalf of Gwinnett Family Dental Care
3455 Lawrenceville Highway
Lawrenceville, GA 30044
Phone: (770) 921-1115
Monday - Thursday: 9 AM - 5 PM
Friday & Saturday: 9 AM - 4 PM