Handling a Dental Emergency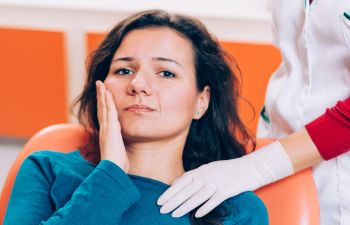 There are few things in life you can entirely depend on, but you can be sure of one thing: emergencies will happen at the most inconvenient times. Aside from having money saved to pay for an emergency, there is no good way to plan for when an emergency will happen or who it will happen to. Having a clear head during emergencies is essential so that you can handle things well, and that can start before an emergency ever occurs. Having some sort of plan in place will help you handle a dental emergency so that should one happen, you will know how to make the best decisions during stressful situations.
Many people are completely taken by surprise when a dental emergency occurs. They do not know what to do if a tooth is knocked out or excruciating pain affects a tooth. Having dental emergencies happen without a bit of prior planning can put parents, children, and even adults into a panic.
At Gwinnett Family Dental Care, we are here for you and all of your dental needs. Our comprehensive dental practice is here to address your dental emergency with efficiency and compassion. We completely understand that life does not always go according to plan. When unexpected dental emergencies strike, you need expert professionals that you can trust to set your smile back to rights in short order.
Here are the simple steps to take in any dental emergency:
Contact your dentist immediately.
If a tooth has been knocked out, try to find it and place it in a small amount of milk or the person's own saliva.
Put an ice pack on the outside of your mouth without applying pressure.
Get to the dentist as quickly as possible.
Contact Gwinnett Family Dental Care immediately if you are facing a dental emergency. Our highly skilled staff will make sure your problems are addressed quickly, and we will work to make the situation as stress-free as possible.
Posted on behalf of Gwinnett Family Dental Care
3455 Lawrenceville Highway
Lawrenceville, GA 30044
Phone: (770) 921-1115
Monday - Thursday: 9 AM - 5 PM
Friday & Saturday: 9 AM - 4 PM