How Dental Fillings Can Boost Your Oral Health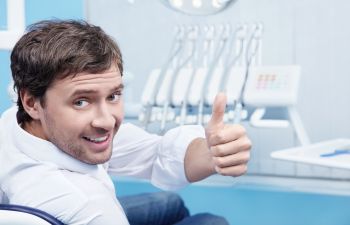 Are you suffering or embarrassed by damaged teeth? Cavities along with wear and tear from aging not only impacts your appearance, but your oral health as well. Dental fillings can provide a wide range of benefits to reduce your risks. Here are three ways dental fillings can boost your oral health this year.
Prevent Future Cavities
The food you eat can become trapped within the holes created by cavities. While brushing and flossing regularly can protect your teeth, it may not prevent decay from happening. Before dental fillings can be done, cavities need to be cleaned thoroughly and decayed areas removed. The filling will seal the pit in order to prevent future cavities and protect vulnerable nerves. This can help minimize discomfort and eliminate toothaches for better oral health.
Strengthen Weak Teeth
Small cracks and fractures can occur in your teeth as you get older and may not be noticeable until these affect your health. Dental fillings can support and strengthen weak teeth for better oral health. To protect your dental fillings, you may want to consider wearing a mouthguard at night and while playing sports. If you have weaker teeth, you may want to minimize eating harder foods like nuts or ice to reduce cracks and fractures.
Improve Functionality
The functionality of your teeth can be affected from cavity damage. Cavities can alter the structure and alignment of your teeth, resulting in bad bites. Chewing can become more difficult and affect the way you speak. This malfunction can be corrected with dental fillings, along with other forms of treatments. The dentist will use artificial substances to fill the area to restore alignment and functionality back to normal.
Professional Dental Fillings in Georgia
Damaged teeth can lead to serious health complications if left untreated. Dental fillings can be an effective solution for damaged teeth and last for over a decade with the proper care. There are multiple options of fillings available depending on your needs.
Gwinnett Family Dental Care specializes in the most advanced cosmetic dental procedures in Georgia. Expert professionals can recommend the best course of treatment to boost your oral health this year. Call to book an appointment today.
Posted on behalf of Gwinnett Family Dental Care
3455 Lawrenceville Highway
Lawrenceville, GA 30044
Phone: (770) 921-1115
Monday - Thursday: 9 AM - 5 PM
Friday & Saturday: 9 AM - 4 PM