If You Have A Sinus Infection It Could Lead To Pain In Your Teeth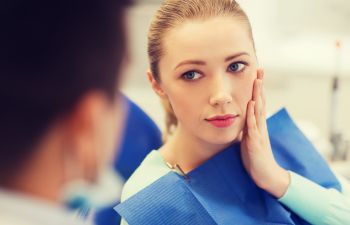 If you have pain in your teeth it can mean a variety of things. Dentally speaking, painful teeth can mean you have a cavity, abscess, cracked tooth, gingivitis, pulpitis, impacted tooth or tooth decay. Our dental professionals at Gwinnett Family Dental Care would like to remind you to book a comprehensive dental exam with one of our dental professionals so we can accurately diagnose and treat your painful tooth issue.
During this season of colds, flu and sinus infections, your tooth pain could also be related to something that is not due to a dental issue. If you have a sinus infection it can lead to painful sensations in your tooth or teeth.
A Sinus infection, also known as sinusitis, is an inflammation or swelling of your tissue that lines your sinuses. If your sinuses get blocked with fluids, they become a trap for germs and bacteria and an infection can happen. You often get a sinus infection as a result of a cold or allergies. We're in the season of winter, which means it is cold and flu season as well. As a result, sinus infections are common as well.
If you're experiencing pain in your teeth while you have a sinus infection, this is common, especially in your upper teeth due to their close proximity to your sinuses. However, it's important to get your tooth pain accurately diagnosed and treated so your tooth issue will not turn into a larger problem.
Book your comprehensive dental exam with Gwinnett Family Dental Care this winter. Our commitment to you is that we will help you with your health and your smile. Come see us today.
Posted on behalf of Gwinnett Family Dental Care
3455 Lawrenceville Highway
Lawrenceville, GA 30044
Phone: (770) 921-1115
Monday - Thursday: 9 AM - 5 PM
Friday & Saturday: 9 AM - 4 PM