Is Dental Bonding Right for You?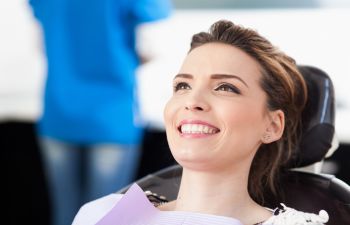 Are you unhappy with the appearance of your smile? Do you have damage to a tooth that needs to be corrected? If you answered yes, please keep reading to learn more about dental bonding and if it is right for you.
Dental bonding is a dental procedure that is used to repair or rebuild a tooth. It can be used for restorative or cosmetic reasons, depending on the needs of the individual patient. Dental bonding can be used to restore a wide range of dental concerns. This procedure can be used to address the following dental issues:
To close gaps or spaces between the teeth
To change the shape of a tooth
To change the length of the teeth
To correct dental discoloration from staining or yellowing over time
To fix a chipped, cracked, or fractured tooth
To protect a tooth root that is exposed due to gum recession
To repair tooth decay; used as a filling in place of an amalgam filling
Dental bonding is a versatile dental procedure that provides an easy method of restoring a tooth.
The method of procedure for dental bonding is done in just a few steps:
The dentist will create a resin that has been color-matched to your original teeth.
The tooth or teeth that are being treated will be roughened, and a conditioning liquid will be applied to the tooth. These two aspects allow the tooth to prepare to receive the resin.
The resin material will be placed on the tooth or teeth, and it will be molded and shaped into the desired position.
A special curing light will be used to harden the resin, and it will "bond" with the tooth.
The tooth will be polished so that it has a natural sheen to match your other teeth.
Dental bonding is a straightforward procedure that has significant results. Taking less than an hour in most cases, dental bonding is an ideal solution for many dental issues. Contact Gwinnett Family Dental Care today!
Posted on behalf of Gwinnett Family Dental Care
3455 Lawrenceville Highway
Lawrenceville, GA 30044
Phone: (770) 921-1115
Monday - Thursday: 9 AM - 5 PM
Friday & Saturday: 9 AM - 4 PM