Keeping Your Holiday Smile Healthy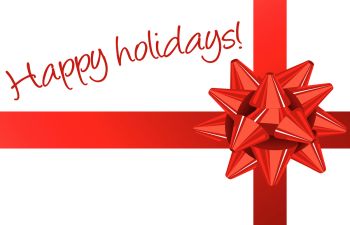 And so it begins, the festive holiday season with ultra-busy schedules, cookies, pies, cakes and other delicious treats that are only offered during this time of year. For many families, this year is made even more special. Last year most families celebrated in isolation. Parties, festivities and large family gatherings were discouraged due to the pandemic. This year will be different where celebrations are concerned, but the threat to your oral health will remain the same. Fortunately, there are steps you can take to keep your holiday smile healthy.
Be Prepared
The first step in being prepared is to arm yourself with knowledge. Your mouth is always full of bacteria; some of it is good and helps you digest your food and some of it is bad. Harmful bacteria produce acids and toxins that lead to plaque buildup, tooth decay and gingivitis. There are certain conditions that make the proliferation of bad bacteria more likely.
Food particles left in the mouth, between teeth and in hard-to-reach areas are always problematic. Dry mouth caused by some medications, health conditions or wearing a mask for hours at a time also provide an ideal environment for harmful bacteria.
You can easily minimize the threat by maintaining good oral hygiene practices. When the days get extra busy, it becomes more important to make sure you do not neglect your oral health. Along with brushing and flossing, keeping your mouth hydrated is a big factor in maintaining a healthy oral environment. This is especially true if you are prone to dry mouth. Chewing sugarless gum or sucking on sugarless hard candy can help with saliva production. When your mouth is constantly bathed in moisture, much of the harmful bacteria is washed away.
Disposable toothbrushes and flossing devices also come in handy during hectic days. You may be spending more time away from home, which can make your usual routine difficult to maintain. Disposable toothbrushes and flossing devices make it easier for you to keep your teeth and gums healthy even when your schedule gets out of hand.
Remember Your Veggies!
During the holidays, lots of sugary treats are offered wherever you go. You can balance these with crunchy veggies like carrots and celery. The benefits are twofold. Not only do they provide healthy vitamins for your body, but such foods also help remove food debris from your teeth and stimulate the gums. Eating these foods is not a replacement for brushing your teeth, but they do help you maintain a healthy oral environment.
Gwinnett Family Dental Care is here to help you keep the smiles in your family healthy and looking beautiful. Schedule an appointment with us today and discover why we are an award-winning Neighborhood Favorite.
Posted on behalf of Gwinnett Family Dental Care
3455 Lawrenceville Highway
Lawrenceville, GA 30044
Phone: (770) 921-1115
Monday - Thursday: 9 AM - 5 PM
Friday & Saturday: 9 AM - 4 PM