November – Set Aside To Remind Us Of The "Two-Way Street" Between Diabetes and Dental Health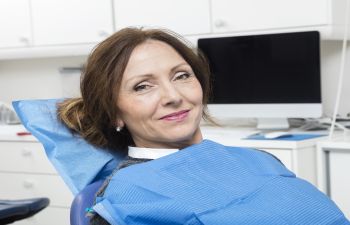 Our dental professionals at Gwinnett Family Dental Care have a lot to be grateful for. During the month of November the emphasis is around Thanksgiving and counting your blessings. We're grateful for our team of dedicated and caring professionals at our office. We're also grateful to the American Diabetes Association (ADA) for setting aside this month to highlight the connection between diabetes and oral health problems.
They state that the nearly 30 Americans who have diabetes are most likely not aware of the unexpected complications associated with diabetes and oral health. They also highlight that, "Not only are people with diabetes more susceptible to serious gum disease, but serious gum disease may have the potential to affect blood glucose control and contribute to the progression of diabetes."
Our dental professionals at Gwinnett Family Dental Care are keenly aware of the close connection and "two-way" relationship between diabetes and your oral health. For this reason, it is important that you let us know if you suffer from diabetes when you visit our office. It's also important that you let us know if you have any changes to your medical condition with regards to your diabetes. If your blood sugar is not under good control we will need to postpone any non-emergency dental procedures.
The best ways to take care of yourself and your dental health if you have diabetes is by regulating your blood glucose level, taking care of your teeth and gums and scheduling regular checkups every six months with our caring dentists at Gwinnett Family Dental Care. We look forward to seeing you in our office soon!
Posted on behalf of Gwinnett Family Dental Care
3455 Lawrenceville Highway
Lawrenceville, GA 30044
Phone: (770) 921-1115
Monday - Thursday: 9 AM - 5 PM
Friday & Saturday: 9 AM - 4 PM