October Is All About The Teeth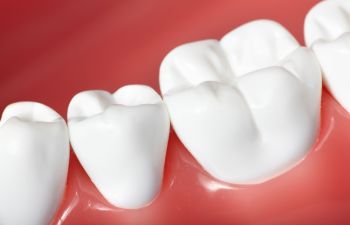 Happy fall y'all from Gwinnett Family Dental Care. Fall is such a fun season for festivals, apple bobbing and Halloween! We'd like to wish you a safe and fun fall filled with special memories to last a lifetime. Do you know what you'll be dressing as this year? Have you noticed that most costumes and even decorations involve some sort of teeth problems? Vampires have the elongated canines. Jack-o-lanterns are always missing some teeth and the witch masks display a myriad of teeth issues.
If you have missing teeth, Gwinnett Family Dental Care understands that it can cause you to want to hide your smile.  We have a solution for you if you have missing teeth that need replaced. Dental implants are a solid solution for our patients who wish to replace missing teeth with a secure and natural-looking solution. The implants are tooth roots made from titanium. These titanium roots will support teeth in the bone.
There are many benefits for choosing dental implants.
Implants will help you maintain and preserve your bone.
Implants will boost your self-esteem related to your tooth loss.
Implants will enable you to chew effectively.
Implants will allow you to maintain your regular flossing and brushing.
Implants are a permanent solution.
Fall is always a time for change. If you feel like it's time to change the landscape of your teeth, call Gwinnett Family Dental Care. Dr. Donald Phillips, our expert Board Certified Oral Surgeon, will complete the procedure for you right in our state-of-the-art facility. Call and book your appointment with us today.
Posted on behalf of Gwinnett Family Dental Care
3455 Lawrenceville Highway
Lawrenceville, GA 30044
Phone: (770) 921-1115
Monday - Thursday: 9 AM - 5 PM
Friday & Saturday: 9 AM - 4 PM