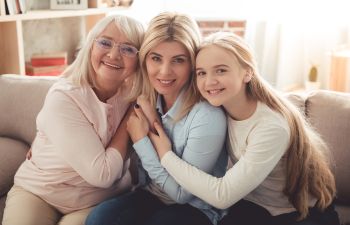 At Gwinnett Family Dental Care, we provide thorough oral cancer screenings as part of our comprehensive general dentistry offerings. Oral cancer involves cancers of the mouth, pharynx, and part of the throat. The majority of the oral cancers are in your mouth. It is most often found in patients over the age of 40 and affects men more than women.
Did you know that most oral cancers might be preventable? Most oral cancers can be contributed to alcohol and tobacco use. Tobacco products such as cigarettes, chew or snuff, pipes or cigars all are harmful to you dental health and can cause oral cancer. Alcohol consumed in excess can increase your possibility of oral cancer.
To prevent oral cancer you should protect your lips with balms that provide you with sunscreen. This can prevent you from lip cancer. By eating fruits and vegetables you can reduce your risk for cancer.
If you are concerned that you may have oral cancer, please call Gwinnett Family Dental Care immediately. Common signs and symptoms include lumps or patches in your mouth, lip or throat. A sensation that something is stuck in your throat may be a sign that you have oral cancer. Difficulty with mobility in your mouth can be a warning sign. Numbness, swelling and pain in your mouth or throat can all by signs of oral cancer as well. You can be assured that as part of your regular dental checkup Gwinnett Family Dental Care will examine your mouth to look for possible signs and symptoms of oral cancer.
Call Gwinnett Family Dental Care to schedule your regular checkup and cleaning when we will also conduct an oral cancer screening.
Posted on behalf of Gwinnett Family Dental Care
3455 Lawrenceville Highway
Lawrenceville, GA 30044
Phone: (770) 921-1115
Monday - Thursday: 9 AM - 5 PM
Friday & Saturday: 9 AM - 4 PM