Proper Oral Hygiene is Essential Right Now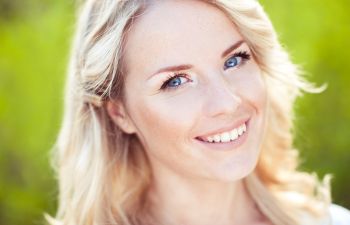 At Gwinnett Family Dental Care, we have been closely monitoring the development regarding the Coronavirus (COVID-19) outbreak. Georgia's Governor Brian Kemp officially declared a public health emergency for the state of Georgia. The American Dental Association (ADA) issued a recommendation for all dentists nationwide to take measures to diminish the spread of the Coronavirus by reducing their practice operations to procedures that the ADA has categorized as either "emergency" or "essential." As a result, we will only be patients who need emergency or essential care. Our priority is to keep our patients and staff healthy, so we also ask that if you have a fever, cough, or any other symptoms of illness that you call to reschedule your appointment.
Without regular access to our dental practice, proper oral hygiene is essential right now! By following three simple steps each day, you can protect your teeth and promote oral health.
Floss your teeth every day. Flossing takes about 90 seconds to do, yet many people skip this step in their oral hygiene routine. What you need to know is that flossing is the most critical part of oral hygiene. Dental floss is the only tool that will effectively remove damaging plaque from between the teeth and at the gum line. Make this a daily habit!

Brush at least twice a day. Brushing the teeth loosens and removes plaque from the teeth's surfaces. You must brush in the morning and before bed so that plaque does not continually build up on your teeth. Brushing during the day is also encouraged if you suffer from an overabundance of plaque buildup.

Make healthy food and beverage choices. "You are what you eat." If you choose foods that are high in sugar, your entire body suffers – this includes your oral health. Oral bacteria congregate in vast quantities around sugary particles, so limit your consumption of sugar.
Gwinnett Family Dental Care wants to continue our partnership with you in your oral health even during this unprecedented time. Please do your part to promote a healthy smile!
Posted on behalf of Gwinnett Family Dental Care
3455 Lawrenceville Highway
Lawrenceville, GA 30044
Phone: (770) 921-1115
Monday - Thursday: 9 AM - 5 PM
Friday & Saturday: 9 AM - 4 PM