Summer Is A Great Time To (Re)Establish Healthy Dental Habits For Your Family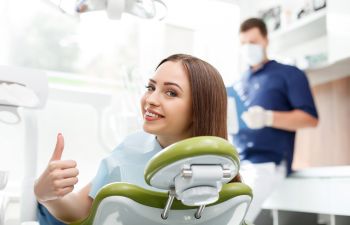 It's summer, and we're happy about that! Getting a break from the busy routines of school and sports is such a relief over the summer. Summer is also a great time to reestablish or establish healthy dental habits for your family as well. If the end of the school year craziness got you and your family off track with healthy dental habits, take this time to get back on track while your schedules are a bit freer.
Checklist Of Healthy Dental Habits
Is every member of your family brushing at least twice a day for two minutes each time? If not, work on getting that routine into place. Two minutes can seem like a long time to brush, but you can help with this by setting a timer in the bathroom or humming a two-minute length song each time while you brush.
Is every member of your family flossing one time per day? Flossing helps remove food and plaque from between your teeth in areas that toothbrushes cannot reach. For children who struggle with manual dexterity, you may need to assist them or provide flossers that help.
Is every member of your family drinking plenty of water? The American Dental Association says water is the best beverage for your teeth.
Do your toothbrushes need to be replaced? They should be replaced every three to four month, or sooner if it is frayed.
Has each member of your family been to the dentist recently for a checkup and cleaning?
Gwinnett Family Dental Care
Contact Gwinnett Family Dental Care to schedule your family's comprehensive dental exam for every member of your family. We'll make sure every effort is being made to protect the health and beauty of your smile. Come in and see us this summer. We'll look forward to seeing you.
Posted on behalf of Gwinnett Family Dental Care
3455 Lawrenceville Highway
Lawrenceville, GA 30044
Phone: (770) 921-1115
Monday - Thursday: 9 AM - 5 PM
Friday & Saturday: 9 AM - 4 PM