Want a Healthier Smile This Year? Drink More Water!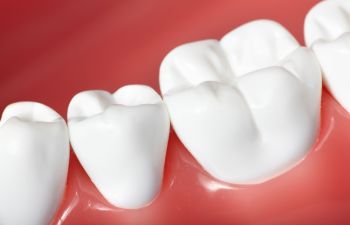 Whether you set a specific new year's resolution or not, we all seem to make a goal of having a "better and healthier" year than the one before. While you may not have a specific goal to lose 30 pounds or to exercise 5 times a week, there is one simple thing you can do to ensure that you are healthier in 2021: Drink More Water.
The benefits of drinking water are endless. Because 60% of the body is made up of water, adequate water consumption is crucial to your health – from your head to your toes. Below are ways that water directly impacts your smile:
Water naturally fights cavities. The way water fights cavities is two-fold. One, most water systems in American cities and suburbs have fluorinated water. Fluoride was added to the water systems decades ago as a preventative measure to help prevent tooth decay. Fluoride is a natural mineral that strengthens tooth enamel so that it is less susceptible to cavities and decay. The health of the mouth is a huge indicator of a person's overall health. Drinking fluoridated water is an easy way to obtain a healthier smile.
Water acts as a natural mouthwash. After every meal, snack, and beverage that is not water, particles and residue are left behind inside the mouth. There are millions of oral bacteria present in the mouth that are waiting to help break down these particles. Yet, as "helpful" as these bacteria mean to be, they create acids as they do their job. As the acids build up, they create plaque and tartar on the teeth, which lead to bad breath. Water helps to dilute these acid-producing bacteria and wash them away from the teeth, naturally freshening the breath.
Water naturally moisturizes the mouth. Saliva is probably the most under-rated aspect of oral health, yet it is crucial to fighting off cavities, tooth decay, gum disease, and halitosis. A dry mouth is a perfect home for bacteria buildup, so you want to make sure that you promote a healthy environment for your teeth and gums by drinking enough water to keep your mouth hydrated.
At Gwinnett Family Dental Care, we encourage you to make drinking more water a goal in 2021. It is the easiest thing you can do to protect your smile.
Posted on behalf of Gwinnett Family Dental Care
3455 Lawrenceville Highway
Lawrenceville, GA 30044
Phone: (770) 921-1115
Monday - Thursday: 9 AM - 5 PM
Friday & Saturday: 9 AM - 4 PM