When It's Time To Get A Filling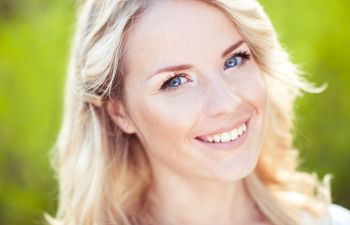 At Gwinnett Family Dental Care, we have a wealth of experience with not only traditional fillings, but also the most advanced in next-generation tooth-colored fillings. We will help you decide which filling option is best for you; if it's determined that it is time for you to get a filling.
When is the time to get a filling?
A dental professional can and will determine when it is time for you to get a filling. However, you can watch for signs that can make you realize that it's time to book your appointment at Gwinnett Family Dental Care to see if you truly need one, or not. There are times when you have a fractured tooth and it may not be visible to the eye. Our dentists may employ the use of an x-ray to examine your tooth in detail.
Some common signs that you might need a filling:
Tooth sensitivity when pressure is applied.
Discomfort when you bite or chew.
Dark stains on your tooth.
If you have a filling that has fallen out it is definitely time to get a new filling. Call and book your dental appointment immediately if you think your filling has fallen out. If you leave your unfilled tooth exposed for long it could lead to a great deal of pain and eventually result in needing further dental work such as a root canal.
Contact Gwinnett Family Dental Care today to learn more about today's tooth-colored fillings, and schedule your consultation. We will help you decide which filling type is best for you.
Posted on behalf of Gwinnett Family Dental Care
3455 Lawrenceville Highway
Lawrenceville, GA 30044
Phone: (770) 921-1115
Monday - Thursday: 9 AM - 5 PM
Friday & Saturday: 9 AM - 4 PM