Winning With Your Smile And A CEREC Crown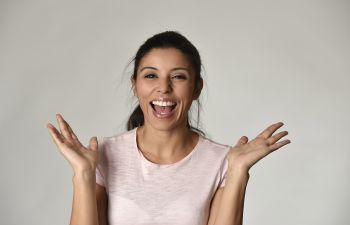 The Winter Olympics are over and weren't they wonderful? The athletes were amazing! Did you all get an adrenaline rush while sitting on your couch cheering on your favorite competitor? Did you keep track of the medals for the United States? It feels good to be on the winning team, doesn't it?
Are you winning with your smile? If you're not, why are you not? What's holding you back from a big, healthy smile? Perhaps the health of your teeth has you feeling like you're fighting a losing battle. If this is the case, Gwinnett Family Dental Center offers restorative treatments.
One restorative dental treatment that will make you feel like you're on the winning team is CEREC same day dental crowns. Normal crown treatments require multiple trips to the dentist office. With CEREC, we can create a custom dental crown that will match the color of your existing tooth. It also has the ability to fix your chipped, cracked or damaged tooth without the use of any messy impressions.
You may need a crown if your tooth is decayed or broken and it is too large for a filling. Dental crowns are a tooth-shaped "cover" that is put over your broken, cracked or otherwise compromised tooth. Dental crowns are quite common and are practically painless. The alternative to a crown is the full removal of a tooth. Crowns allow you to keep your own teeth, often for the rest of your life.
Call Gwinnett Family Dental Care today to see if a restorative treatment like CEREC same day dental crown can return your smile to a healthy, winning one!
Posted on behalf of Gwinnett Family Dental Care
3455 Lawrenceville Highway
Lawrenceville, GA 30044
Phone: (770) 921-1115
Monday - Thursday: 9 AM - 5 PM
Friday & Saturday: 9 AM - 4 PM