Writing Your Own Dental Love Story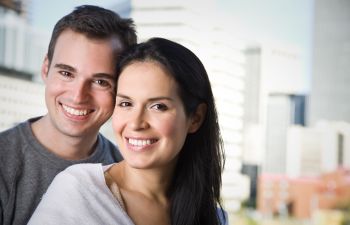 "Once upon a time…" Isn't this how most love stories begin? Stories begin with something that once was. During the month of February, love stories are everywhere. Tales of new love arise, and the recounting of love's journeys are written.
We know it may sound strange, but have you ever considered how you would write your own dental love story? At Gwinnett Family Dental Care, we want to help you consider how you can fall in love with your smile and write a happily ever after story with your smile as the main character.
Our team of doctors are dedicated to your dental health and smile satisfaction. We offer a cosmetic procedure called porcelain veneers. Porcelain veneers offer you the opportunity for a perfect smile.
With porcelain veneers, you can achieve results such as:
The restoration of missing teeth
The beautifying of stained or discolored teeth
The fixing of cracked, fractured or injured teeth
The closure of unsightly gaps between your teeth
Our dental professionals will help you as you choose to write the "once upon a time" story about your new and brilliant smile as a result of porcelain veneers. We will help you plan for your new smile as you select the color, shape and length that are just right for you.
Valentine's Day is the perfect time for you to fall in love with your smile again. Call Gwinnett Family Dental Care today to make your porcelain veneer appointment today. Your health and your smile are our commitment.
Posted on behalf of Gwinnett Family Dental Care
3455 Lawrenceville Highway
Lawrenceville, GA 30044
Phone: (770) 921-1115
Monday - Thursday: 9 AM - 5 PM
Friday & Saturday: 9 AM - 4 PM